Wall-Hung Simple Cabinet (সহজ কেবিনেট)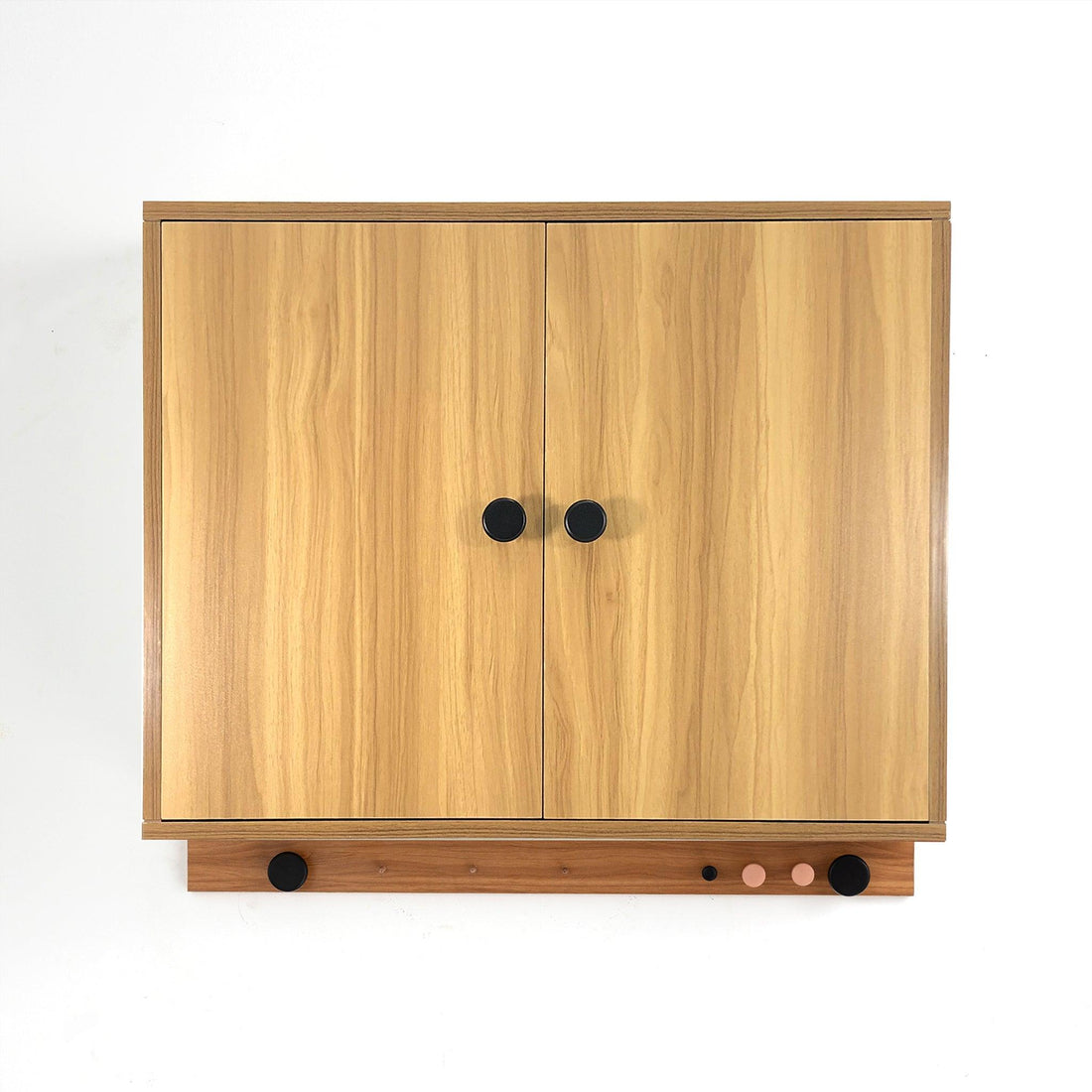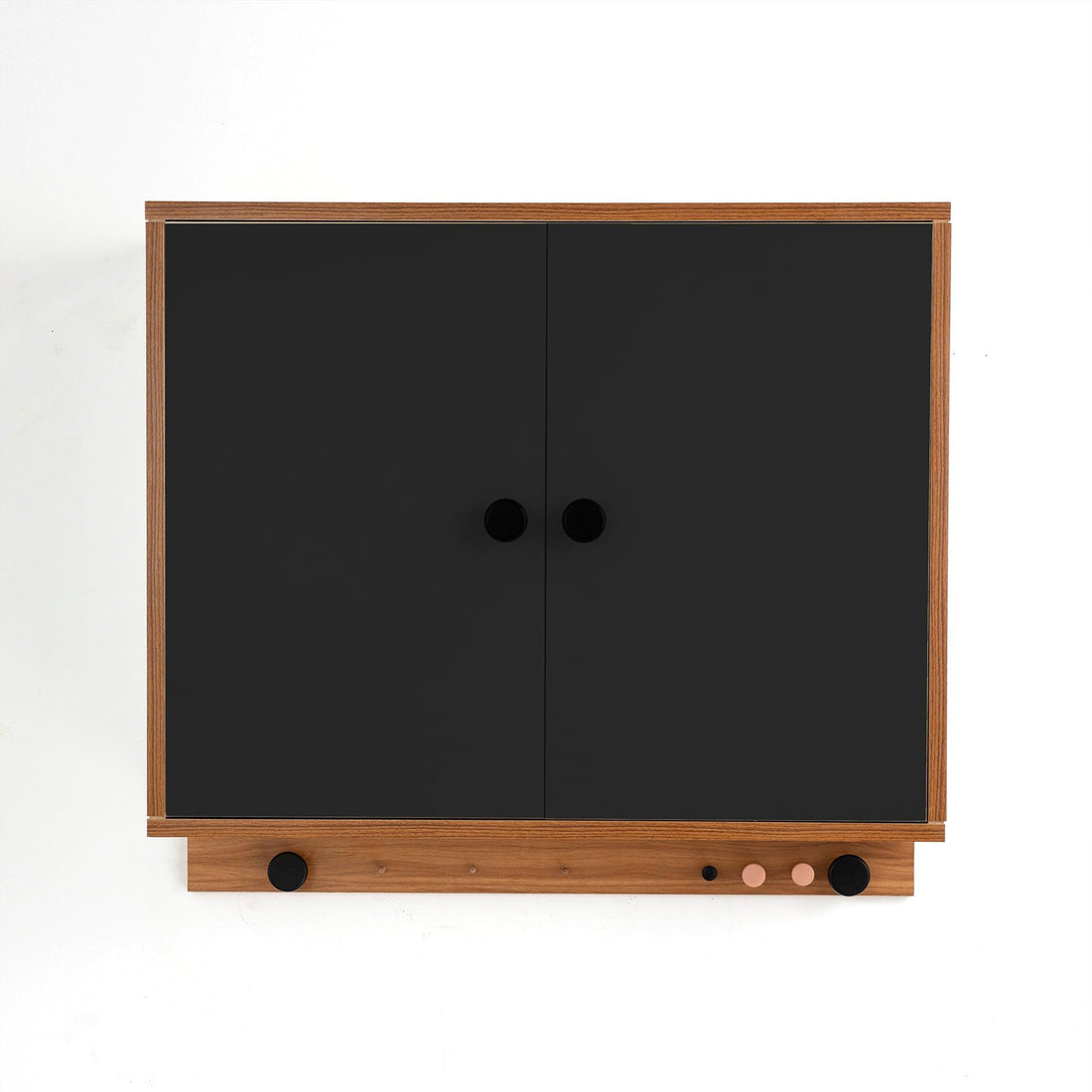 Wall-Hung Simple Cabinet (সহজ কেবিনেট)
বাংলা
ঘরের মেঝেতে কেবিনেট না রেখে সহজেই দেয়ালে লাগিয়ে নিন বহুর 'সহজ' কেবিনেট। শহরের বাড়িগুলির স্টোররুম ঘাটতির কথা মাথায় রেখে তৈরি করা এই কেবিনেটটি বাড়ির রান্নাঘর, গোসলখানা, বারান্দা, গলি বা যেকোনো দেয়ালে লাগাতে পারবেন। ভাড়া বাড়ি বা অফিস যেকোনোখানে ব্যবহার উপযোগী এবং খুব সহজেই দেয়াল থেকে খুলে নিয়ে অন্য কোথাও লাগানো যাবে। কেবিনেটটির ভিতরে একটি তাক রয়েছে। এছাড়াও একের অধিক কেবিনেট পাশাপাশি রেখে আপনার প্রয়োজন মত মাপের কেবিনেট তৈরি করে নিতে পারেন। ৩টি কেবিনেট একত্রে কিনলে ১৫০০ টাকা ছাড়!
বিস্তারিত

জানতে

আমাদেরকে

ফোন

করুন

 

+88 017 0707 1883
অর্ডার

করতে

'BUY IT NOW'

তে

ক্লিক

করুন।
English
The Wall-hung Simple Cabinet by Bohu is our most popular product in this collection. Easy and quick installation allows you to create an effective storgare space in your home or your office.
The simple cabinet is designed for the city where floor space is precious. It is meant to be hung from the wall to keep your floor unoccupied. You can hang these cabinets in your kitchen, bathroom, corridor, lobby, verandah or anywhere you have available to store things in your house. The size of the cabinet is standard so you can have multiple cabinets hung side by side or top to bottom to create a larger storage space.

To know more please call us at +88 017 0707 1883
To place an order, click the 'BUY IT NOW' button.
First Installation is complimentary.

Watch
Size:
Length: 32", Height: 25.5", Depth: 12"

Material:
Cabinet: Imported Medium Density Fiberboard
Knobs: Handmade Wood
Hinges: Imported

Finish:
Cabinet: Easy Clean Lamination
Knobs: Lacquer Finish
Knockdown furniture.
Easy clean.
Easy & quick installation.
Complimentary Add-on Hooks at the bottom of the Cabinet.
Lacquer finished hand-made wooden knobs
Imported high quality soft closure hinges, shutter guard
Lock Installed upon request. (BDT. 300 will be added per lock)
Easy reinstallation. (Bohu can do the reinstallation for an installation fee of BDT. 1000. Please notify a week in advance).
Looking for a different option? The Standing Simple Cabinet presents an alluring variation to the Wall-hung Simple Cabinet, preserving the core design elements while introducing unique features. Experience the convenience of a freestanding cabinet that can also be wall-mounted, granting you the freedom to optimize your floor space while maintaining ample storage.

Bohu offers the Standing Simple Cabinet in two body colors: White and Grey, with three shutter options: White, Grey, and Teak. Personalize your storage solution to match your taste and interior aesthetics.
1. Coordinated Color Scheme: Match the wooden knobs with other wooden elements for a cohesive look that complements the room's decor.

2. Organized Storage: Use complimentary add-on hooks at the bottom for hanging kitchen utensils, towels, or accessories, keeping everything organized.

3. Stylish Accessories: Enhance the cabinet's appeal with practical and stylish storage containers and baskets inside for both functionality and aesthetics.

4. Functional Placement: Assess the available space and choose a suitable location for the cabinet. It can be hung in the kitchen for storing cookware, in the bathroom for toiletries, or in the corridor for keys and mail, catering to your specific needs.

5. Seasonal Decor: Update the cabinet's decor with the changing seasons. Swap out decorative items and add seasonal accents to keep the space fresh and engaging throughout the year.

6. Decorative Display: Add a personal touch by displaying decorative items on top of the cabinet. Consider placing small indoor plants, framed photos, or decorative vases to infuse charm and warmth into the space.
Q. Can I request reinstallation assistance if I need to move the cabinet later?
A. Yes, we offer easy reinstallation services. If you require help with moving the cabinet, our team can assist you for a nominal fee. Kindly notify us a week in advance to schedule the reinstallation.

Q. How do I clean and maintain the cabinet?
A. Cleaning is easy! Simply wipe it down with a soft, damp cloth to remove dust and dirt. For longevity, use mild cleaning supplies like glass cleaner, cleaning spray, or mild soapy water.

Q. Can I request a lock to be installed on the cabinet?
A. Yes, we offer the option to have a lock installed upon request. For added security, you can have a lock added for a nominal fee of BDT. 300.

Q. Is it safe to place decorative items on top of the cabinet?
A. Absolutely! The cabinet's design allows you to add a personal touch by displaying decorative items like small indoor plants, framed photos, or decorative vases on top. Just ensure that the items are stable and not too heavy.
Share