Laptop Chowki (ল্যাপটপ চৌকি)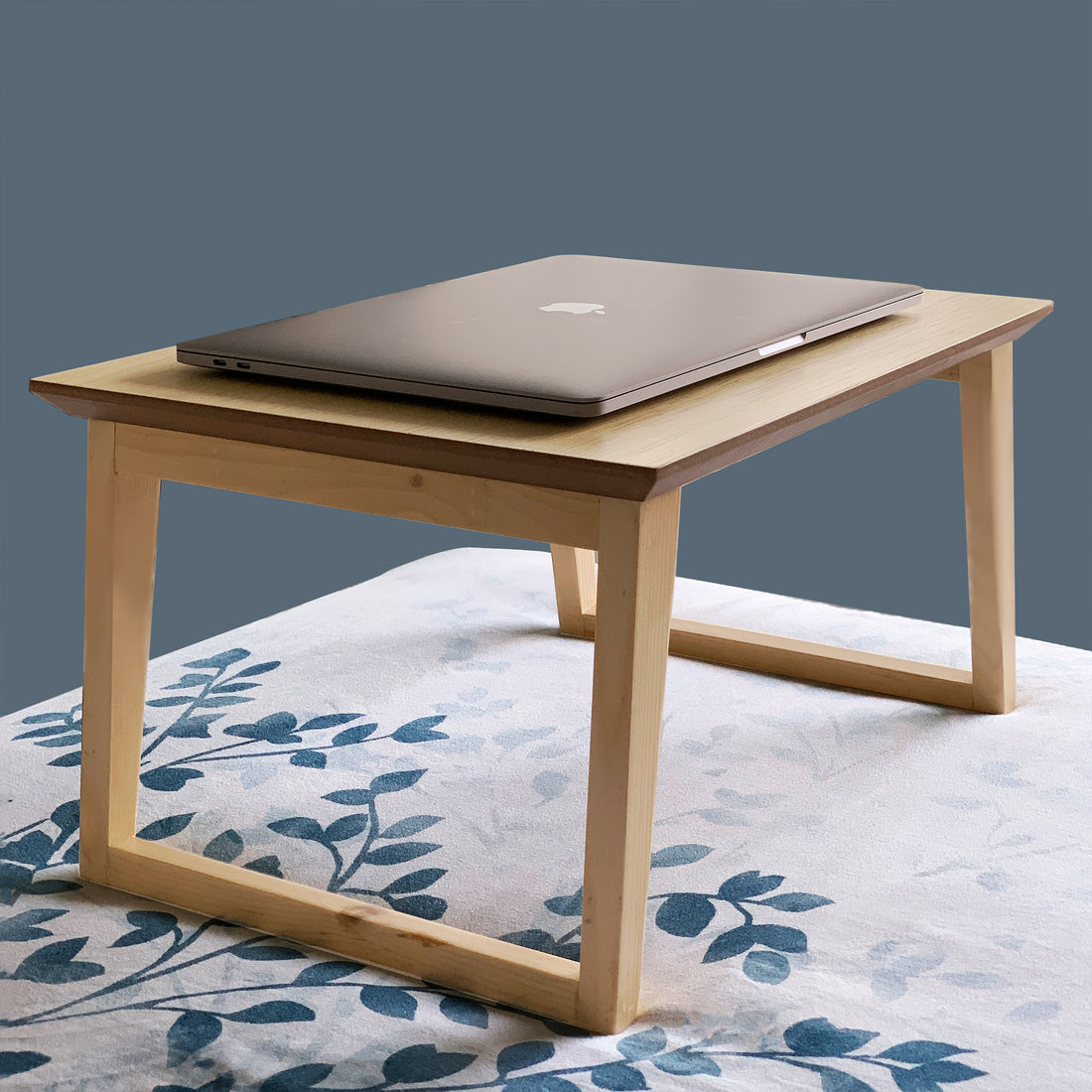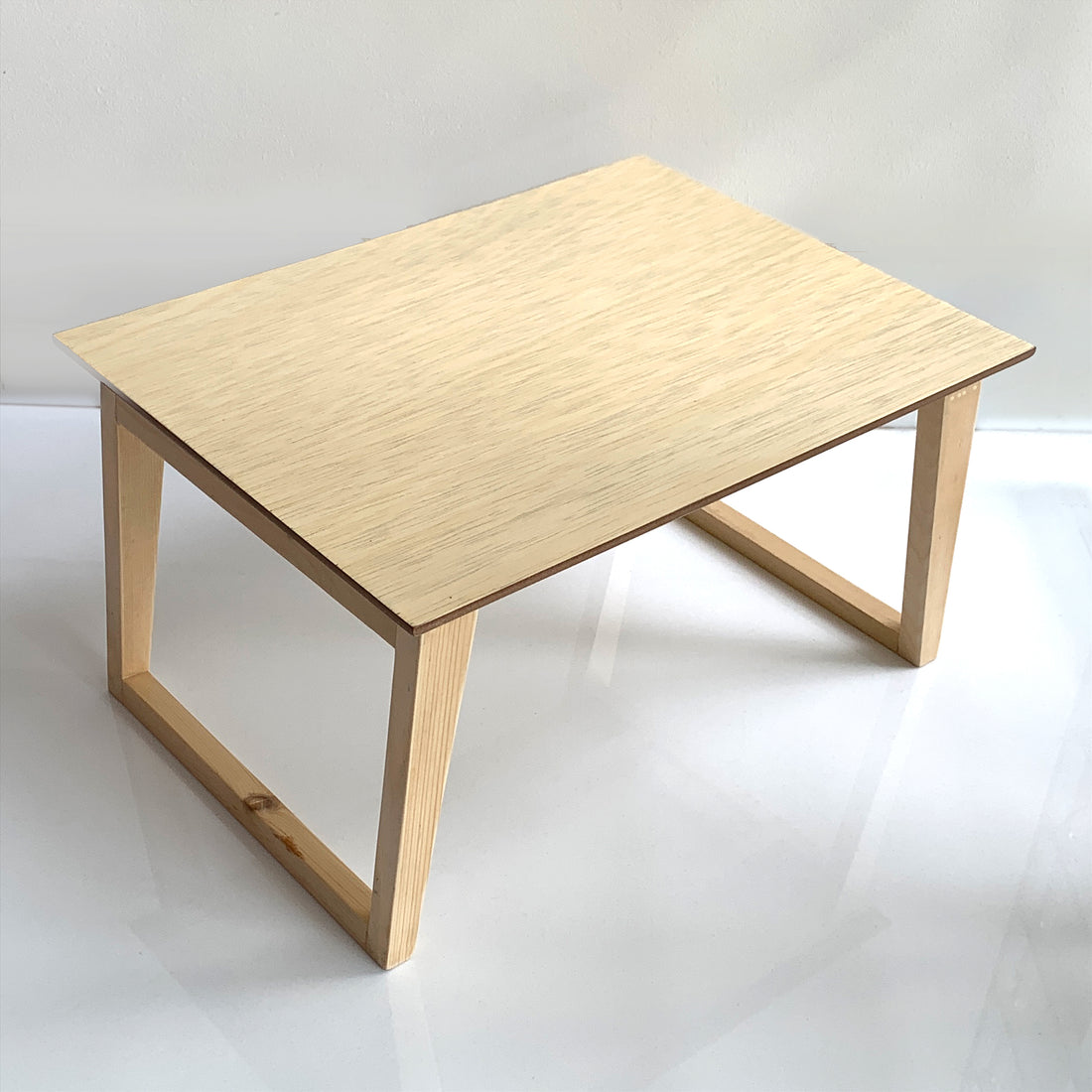 Laptop Chowki (ল্যাপটপ চৌকি)
English
The Laptop Chowki by Bohu is a laptop stand. It is the appropriate height for use on the bed or while sitting on the floor to work on a laptop. It can also be used as a breakfast in bed tray or to write daily diary before bed. It is compact in size for easy storage.
To know more please call us at +88 017 0707 1883
To place an order, click the 'BUY IT NOW' button.
বাংলা
খাটের ওপর বা মাটিতে বসে ল্যাপটপে কাজ করার জন্য উপযোগী উচ্চতার ল্যাপটপ চৌকি। বাড়িতে ল্যাপটপে দীর্ঘ সময় কাজ করার জন্য বহুর এই ল্যাপটপ স্ট্যান্ডটি খুবই সুবিধাজনক। এছাড়া বিছানায় বসে খাবার খাওয়ার জন্য বা ডাইরি লেখার জন্য এটি ব্যবহার করা যাবে।
বিস্তারিত

 

জানতে

 

আমাদেরকে

 

ফোন

 

করুন 

 

+88 017 0707 1883
অর্ডার

 

করতে 'BUY IT NOW' তে

 

ক্লিক

 

করুন।
Size:
Length: 17.72" (45cm) , Height: 9.84" (25cm) , Depth: 13.78" (35cm)

Material:
Legs: Pine Wood
Top: Commercial Board

Finish:
Legs: Lacquer Finish
Top: Lacquer Finish

Top Colors: Black, White, Pine
Compact Size.
Easy clean.
Designed for comfort.
Looking for other variations? Presenting the Foldable Laptop Chowki—an alluring alternative to the Laptop Chowki. It not only preserves the essence of the original design but also brings added features with its flexible height options for ultimate comfort. Effortlessly accommodate your laptop and mouse while enjoying the convenience of easy storage.

Choose from the enchanting color palette of Black, White, and Pine to infuse your Laptop Chowki with a touch of personalized charm. Experience a laptop stand that combines style, functionality, and a dash of intrigue.
1. Get cozy with the Laptop Chowki! Set it up on your bed for a comfy work-from-home experience. It's not just a laptop stand, but also a breakfast buddy and diary surface!

2. Rise and dine with the Laptop Chowki! When it's not holding your laptop, it transforms into a handy breakfast tray. Enjoy breakfast in bed or wherever you please!

3. Unleash your creativity! Transform your Laptop Chowki and turn it into a writing surface. Work on your diary entries or unleash your artistic side on this versatile stand.
Q. Can you change the colors of the frame?
A. No, the legs of this product are exclusively designed and tailored specifically for this product.

Q. Can I use the Laptop Chowki with a tablet?
A. Yes, the Laptop Chowki can be used with a tablet.
Share